Read more...
This unique, one-off, set of pendants and rings is the ultimate gift for your love. These pieces are crafted to brilliantly bring together different elements of colour, texture and shape. Rose gold is a wonderfully subtle and fresh alternative to yellow gold and works beautifully in combination with diamonds and white gold.
These graduated rose gold pearls with pave-set brilliant diamonds are just stunning! The double row of diamonds brings it all together to make this a contemporary classic.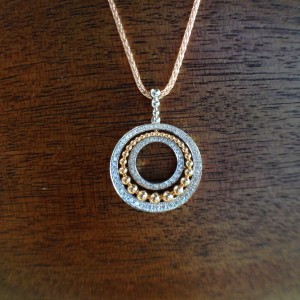 This variation brings the rose gold pearls to encompass and frame the outside layer of this pendant. A smaller row of claw-set brilliant diamonds radiates and highlights a white gold pearl in the centre.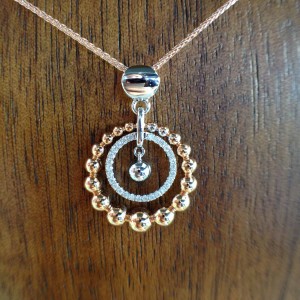 As an alternative addition, we have a gorgeous double rowed two-tone white gold diamond ring with a centre of rose gold pearls, proven to be a crowd pleaser. Simple but immensely elegant and a perfect addition to finish the set.