Read more...
Darth Vader is a Dark Lord of the Sith responsible for wiping out the Jedi and executing the Emperor's evil bidding. Feared by Rebels and Imperials alike, Darth Vader is a terrifying union of man and machine hidden beneath black robes and forbidding armor. Determined to hunt down and extinguish the Rebel Alliance, Vader commands the massive Imperial fleet and rules his forces through unquestionable terror.
TIME TELLER SW
,
37 MM and 26MM
Custom light saber second hand, molded hands and  lightsaber seconds hand. Stainless steel triple gasket crown designed to reflect Darth Vader's Hyperbolic Meditation chamber and pillowed leather band inspired by Darth Vader's gloves. Debossed Imperial logo on fixed metal looper and post.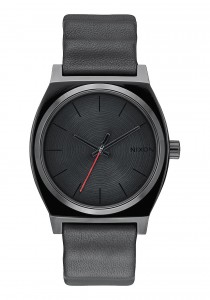 38-20 SW
,
38 MM 
Dial inspired by Darth Vaders ventilation mask. Custom molded lum filled hands with Imperial logo on the hour hand. Death Star marker at 12 o'clock position and rotating bezel inspired by Darth Vader's helmet and crown reflecting Darth Vader's hyperbolic meditation chamber with solid stainless steel double locking clasp with micro adjust.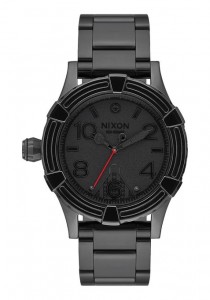 SENTRY SS SW
,
42 MM
Wire frame hour and minute hands with superlum seconds hand. Custom brass dial embossed with Imperial logo. Triple gasket crown with enamel fill stainless steel case and tapered solid stainless steel with double locking clasp with micro adjust.